1961
My P sent me the link to
this post by Fonzy
today and asked me if today, June 19, really is Kuwait's "independence day" (which it is). Being a historian, I of course wrote a long comment on that post about the history of the day and what it all really means. I was just about to write another equally long comment but I decided to stop hijacking his post and write one of my own, combining my comment over there as well as what I was just about to write, while giving Fonzy recognition for inspiring me to write this post (since I would have totally overlooked the fact that today was June 19). So here it is.
Although 19 June 1961 is usually classified as the day that Kuwait obtained its "independence", technically what really happened that day was the termination of the Anglo-Kuwaiti Agreement of 1899 that had established British protection over Kuwait. According to the agreement (see image below), the Sheikh of Kuwait (i.e. Mubarak) pledged that he and his successors would not receive the agent or representative of any power or government in Kuwait, nor cede any portion of its territory to the government or subject of any other power, without the previous consent of the British Government. In exchange, the British offered Mubarak the loose assurance that they would protect him and Kuwait from external interference. It was not until 1915 that Kuwait was made an actual protectorate of the British Empire (meaning that the latter was now contractually bound to protect Kuwait). Although the termination of the agreement in 1961 meant that Kuwait was now free to make its own foreign policy decisions, a new "friendship" arrangement remained through which the British promised to continue offering Kuwait military assistance, something which was needed only days later due to renewed Iraqi claims over Kuwait. (This was the Cliffs Notes version of the story.)
Although it is most commonly used to describe the events of 19 June 1961, the term "independence" can be misleading because it implies that Kuwait was colonized or more formally incorporated into the British Empire than it really was. Rather, Kuwait was a protectorate, and what it had was an agreement with the British that held each party accountable for certain responsibilities towards the other. After the agreement was terminated in 1961, Kuwait was still dependent on Britain for military protection (as it had been for the past sixty years), and it wasn't until 1975 that the Kuwaiti government took 100% control over the Kuwait Oil Company (which was originally owned as an Anglo-American joint venture between British Petroleum and Gulf Oil, now Chevron, with Kuwait only receiving 13% of the revenues). As such, Kuwait's relationship with Britain both before and after 1961 was not as clearly defined as the use of the term "independence" implies.
But despite these details and ambiguities, in essence yes, 19 June 1961 was the day that the state of Kuwait obtained its "independence" from the British through the termination of the agreement. It was declared an "Emirate" and the ruler became officially known as the "Emir". However, June 19 should not be confused with what is considered Kuwait's "National Day". National Day was chosen to be celebrated on February 25, which was the day in 1950 that Abdullah Al-Salem came to power, as a tribute to the ruler who actually phased out the British. Rather than simply celebrating the day the agreement was terminated, it was apparently decided to celebrate the reign of Abdullah Al-Salem for all of his achievements (including the creation of the National Assembly, the ratification of the Constitution, and of course terminating the agreement with Britain).
However, it is a bit misleading that in Kuwait we celebrate National Day on February 25, but count the years from 1961. It combines the two events of Abdullah Al-Salem's accession to power and the termination of the agreement with the British. Furthermore, it does seem strange that June 19 goes by every year without causing so much as a ripple, since the date certainly holds some local meaning considering that the country counts the years of its "nationhood" from 1961. So for example, this past February 25 marked Kuwait's 46th National Day celebration - but in reality "25 February 1961" (counting back 46 years) means absolutely nothing.
Personally, I find all such token celebrations meaningless because most people celebrate without knowing a single thing about why or what they are celebrating. If we're going to honour 25 February 1950 and 19 June 1961 (or, in reality, a combination of the two) - then we should give equal recognition to August 1910 and 24 June 1938, etc. I don't mean in terms of a national holiday or anything like that. What I'm getting at is, the choice of the date of our "National Day" is arbitrary. As a Kuwaiti, to me 25 February 1950 is no more significant a date than 24 June 1938. In fact, I would have chosen the latter, but somebody else thought it more prudent to celebrate the former.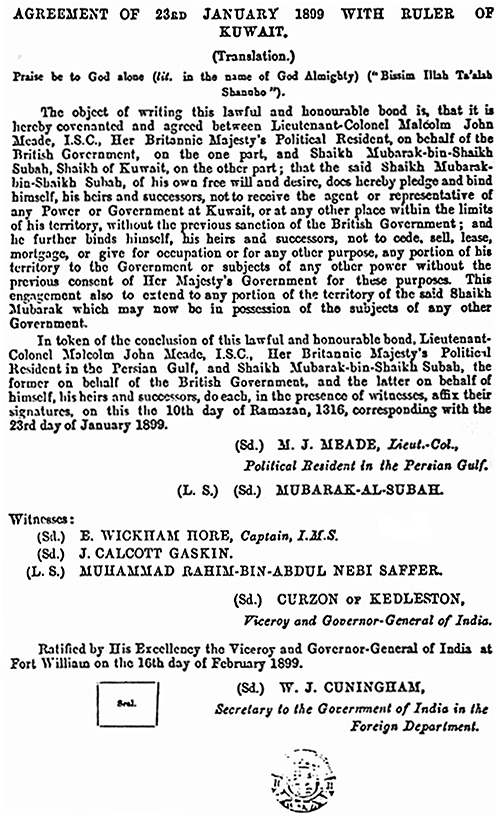 And just for fun:
Kuwaiti National Anthem: 1978-present
/
Kuwaiti "Amiri Salute" and National Anthem: 1961-1978
(apparently). I've never heard the older one before and never even knew we used to have an old anthem before the 1978 one. I like it - it's cheerful! And the very first bars sound like the opening of "Le Marseillaise". But for some reason I thought our "Amiri Salute" sounded different. I'm trying to imagine those old scenes on KTV of the Amir landing at the airport and walking down the red carpet with the salute playing - it sounds different in my head. Or what am I thinking of? Anyway, I like this one. I keep playing it over and it makes me smile.